RE-duce, RE-use, RE-cycle
RE-duce, RE-use, RE-cycle
TRENDS: RE-duce, RE-use, RE-cycle
by Julieun Kawasaki (Command Packaging parent company of RestaurantBags.com)
Many retailers understand that RE-cycling offers the most sustainable solution currently available as it discourages disposable attitudes while improving the corporate brand. At the same time, retailers focused on recycling efforts offered customers an easy "feel good" outlet about their purchases.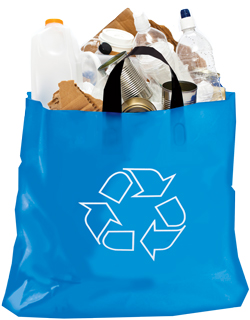 RE-duce, RE-use, RE-cycle,
RE is the "do over - again" prefix and environmental solutions that can harness cost savings from closed loop recycling programs are in high demand.
In a time when extravagant buys are not looked upon favorably, consumers are attracted to reduced prices, smaller portioned product solutions with some benefits to the environment.
As a result, major retailers, from electronics, clothing, to foodservice industries, have adopted changes to reduce their product and/or packaging costs and create some form of recycling programs.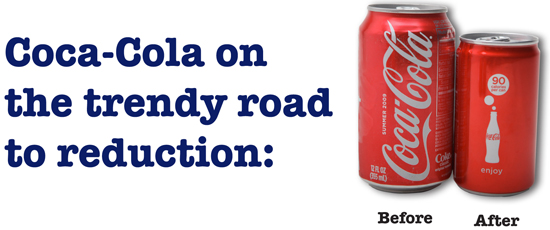 In the last quarter of 09, Coca-Cola unveiled its RE-duced product, 90 calorie mini can. The mini can offers RE-duced prices ($1 approximate savings for pack of 6), RE-duced packaging size to decrease shipping, handling and material costs, 100% RE-cyclable can as always, and overall lower impact on the environment. In addition, Coca-Cola uses the calorie count labeling required by many foodservice providers as a marketing advantage by featuring the calorie information prominently on the cans. Spokesperson for Coca-Cola, Kirsten Wit reported recently, "Response has been fantastic. Consumers love the size and shape of the can and the idea that [it] is only 90 calories."
Patagonia helps consumers recycle fabrics that most recyclers discard.
Patagonia, already known for its environmental stance, created the "Common Threads Recycling Program". The program offers a RE-cycling outlet for worn polyester and select cotton garments. The program encourages consumers to drop off their used garments in the mail to Patagonia's Nevada facility or to one of its many retail stores. Patagonia further stated that making new polyester fiber from used garments can result in energy savings of 76 percent and a CO2 emissions [greenhouse gasses] reduction of 71 percent, versus creating fibers from new raw materials. "Our goal is to assume full responsibility for our products, as well as our competitors' products, at the end of their useful life," notes Patagonia president and CEO, Casey Sheahan, "Moving forward, we hope to expand the world view of recycling beyond just cans, newspapers and bottles..." In its 2007 announcement, Patagonia expressed interest in making everything it produced RE-cyclable by 2010.