New! DeliverSafe® Tamper Resistant Delivery Bag (Currently back ordered. The lead time is approx 12 weeks)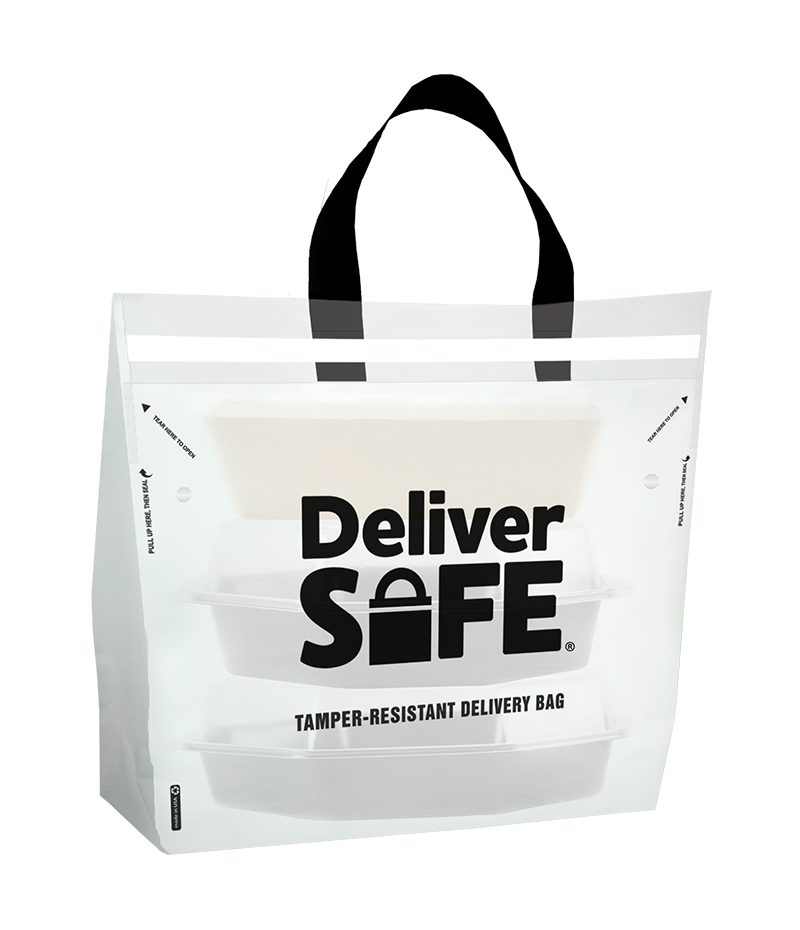 Tamper-resistant food delivery bag. Food arrives the same as when it left your restaurant. Currently not available for custom print.
We are currently back-ordered on the stock bags. The approx lead time is 12 weeks.
# CASES:
DESCRIPTION
OPENING
COLOR
GAUGE
CASE PACK
PRICE/CASE
Ameritote 21x15+10 Print: Deliver Safe
11X10
Frosted Clear
2.25
250
$53.35
Ameritote 21x15x10 Print: Deliver Safe
11X10
Frosted Clear
1.75
250
$46.12
Subtotal:
$

90.00